Best Water Heater Installation, Repair & Replacement in NYC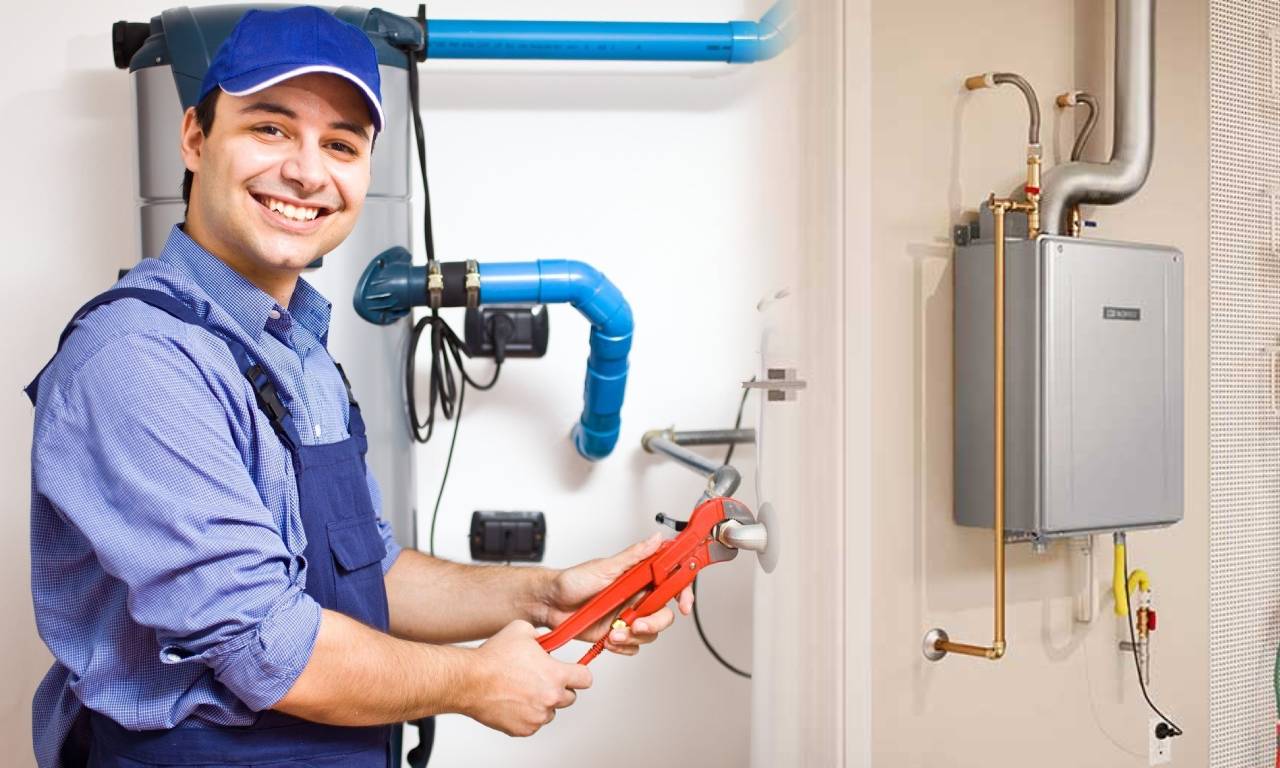 Water heaters are an essential part of your plumbing system. However, they are not given much thought since they are mostly tucked away somewhere in the basement. No one really bothers to check if they are working properly or not, unless the shower runs cold.
Since they are used day in and out, it is necessary to maintain them. Afterall, not maintaining them can lead to many issues such as water heater leaks, which can get worse before you find out that there's something wrong with your water heater.
Plumbers who Work 24/7 in NYC:
NYC plumbing provides you with the best professional plumbers that you can possibly find in the area. We are open 24/7 to deal with our customers. If you water heater is acting up, there's no need to worry. We make sure that our water heater repairs and replacement team reaches your doorsteps in no time.
Don't hesitate to call us if you water heater is having issues with any of the following:
The water tank is leaking
It is not heating up the water adequately
It is making noise from the water heater tank
The water heater makes popping and cracking sound
The water coming from your faucet has rust in it
Benefits of Professional Water Heater Maintenance:
In order to make sure that your water heater does not die or cause problems that can be very expensive to resolve, it is important that you keep it clean and well-adjusted. However, most of the water heater services and water heater replacements can't be done by the homeowners themselves.
Improper tinkering with your water heater can cause potential harm to your equipment and can be dangerous for you too. Seeking help from a professional water heater repairs and replacement company can be cost-effective. It not only helps you save money in the long-run, but also gives you the peace of mind that the repairs will be handled properly and safely.
Know when to call us
A lot of our daily chores such as doing the laundry, washing dishes and more become quite a hassle when there is something wrong with the water heater. In order to make sure that you don't run into such issues it is important to get your water heater checked and repaired every few months.
It can be a bit confusing to know when your water heater needs to get repaired or replaced. If you think there is something wrong with your water heater, or if it is not performing properly overall; then you might want to call NYC plumbing team to get it checked.
Don't let the issue sit for long. Make sure that you catch the problem as soon as the sign start showing up. Our reliable team undoubtedly offers the water Heater Repair and Replacement services in the area.
Other services we Offer:
Along with water heater repairs and replacement we also help install water heaters. Other than this we offer a wide variety of services which includes:
Emergency Plumbing
Tub & shower drain replacement or repair
Water & sewer services
Faucet repair
Garbage disposal
Toilet repairs & replacement
Backflow preventer testing & service
Gas line installation, repair & replacement
Sewer and drain cleaning
Full home inspection and more